Additional Info in This Category
Written by Wallingford Eye Care Staff
We are continuing the closure of our office through April 20th, until further notice.
We will open our office once the CDC and WA COVID-19 Guidelnies allow us to do so. Please be mindful of social distancing, practice proper hygiene, and remain at home as much as possible.
For urgent matters or questions please e-mail
or call 206.522.3131 to leave a message.
Written by Wallingford Eye Care Staff
To Our Family of Patients,
We want you to know that we are following the current events of COVID-19 virus closely. The health and safety of our patients and staff are of upmost importance. We understand that our community is on alert, and want to face it head on. Under the guidance of the CDC, we are taking the following precautions to ensure the safety of our patients and staff:
- All community s
urfaces (doorknobs, handles, pens, etc.) will be wiped down hourly with approved disinfectant.

- All exam room equipment, instruments, surfaces will be cleaned with disinfectant between each patient.

- All employees are required to sanitize hands, chairs, counter tops, and any other surface between patients. As well as, disinfect glasses between patients.

- Any employee displaying flu-like symptoms is required to stay home and seek medical attention.

- Any patient with fever and/or flu-like symptoms will be asked to reschedule their appointment.

- For patients who need a driver, or assistance we ask they only bring 1 guest with them.

- We are requesting that everyone wash their hands for 20 seconds.


Wallingford Eye Care is taking all precautions necessary to keep our space healthy for you to receive the best eye care possible. We will remain open unless there is a state of emergency and we are advised differently. Thank you for your cooperation.

Dr. Susan Roh and Staff
Written by Wallingford Eye Care Staff
Wallingford Eye Care will be closing starting Wednesday March 18th through March 31st until further notice.
We have decided to close for the next 2 weeks in order to do our part in protecting our patients, staff, and community from further spread of COVID-19.
We have been practicing proper hygiene, and disinfecting the office to keep everyone safe. However, as the situation in our community worsens, we need to take a more drastic action.
We apologize to anyone who will be inconvenienced by our closure, but public safety is of upmost importance at this time.
If you have an urgent eye matter, please call our office to leave a voicemail message 206.522.3131 or e-mail at
with your concerns.
Please be careful, be mindful of others, and stay safe.
We look forward to resuming our office hours, and serving you soon.
Written by Dr. Roh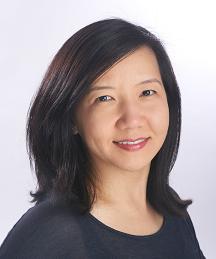 After a lot of hard work with EyeMotion, our website company, we're pleased to be launching our brand-new website. Our goal has been to create a site that would assist you in learning about us, whether it's finding our location or email form, reading about our wonderful eye doctor, or discovering some of our quality products and services.
Have questions about an eye issue? We think you might also benefit from our great optometric content on eye diseases and conditions.
Our plan is to use this area to keep you informed on new offerings, sales, trunk shows, events, and so much more. Check back here from time to time to keep updated.
We're glad you found us, and we hope to see you soon!